---
Today, 30 July 2016, is the 50th anniversary of England's finest football moment.
---
I was born in 1957, and until I found the trapdoor to adulthood, and escaped to university in the late seventies, lived in a dull London suburb called Wembley.
London's under-10s were too young to appreciate the Swinging Sixties, but we didn't mind. We had more pressing concerns, like scrambling round crumbling bomb sites and being chased down empty streets by aggrieved, fist-waving adults barking dark threats to take us "down the station." My personal list of approved recreational options included perhaps the greatest playground of all – Wembley Stadium. The old place stood right across the road from my primary school, St Joseph's. Those famous twin towers were a fine backdrop to our 30-a-side break-time football matches, contested with a balding tennis ball on the sloping asphalt playground.
At weekends and through the school holidays, a smaller gang of us would often head over to the stadium. It was often totally deserted. In those more innocent days, there wasn't even a security guard posted at the entrance. We simply walked in, usually through the players' tunnel if it was open. If this entrance was shut, one of us would climb over a turnstile, slip the catch on the inner door with a school ruler and open a side gate to let the rest in.
Some days I'd wander up there on my own. A silent, empty Wembley was eerie, especially at an age when ghouls and fiends were just as real as the trembling hand in front of my face. Luckily, Wembley's ghosts were benign. On airless summer days sometimes, when sunlight scorched the pitch, I'd head for the comfort of the royal box. Stretched along the padded seats, too hot to move, I'd doze and see those ancient Pathe Sports Reports re-run. The White Horse Final; Alex James and Stanley Matthews darting down the wing; here's Puskas and his Mighty Magyars; Trautmann and his broken neck. Time and again, they all performed their greatest hits — just for me.
But mostly I was with my mates. We'd always take a ball, in case we had the chance to have a kickabout on the pitch. When there were workmen or VIP visitors around, the games wouldn't last long. It would be a minute or two before the echoing, shouted threats from somewhere high up in the blue seats became the sound of angry feet on the cinder track this side of the dog track. Then we'd be away, haring off down the pitch and out through the tunnel again. At other times, we'd have the place to ourselves, and played for hours undisturbed. Believe me, you've never truly played three-and-in unless you've done so on the great green velvety baize of Wembley. Best time of all was in the run-up to a match, when the goalposts would be up. To volley a ball from the edge of the area, catching the sweet spot I only ever managed in practice games, and watching it fly into the corner, billowing the net with glory, is right up there with orgasms and Chateau Palmer '61. To do so as a child was some sort of heaven on earth.
There were never enough of us for a proper match, except on one memorable occasion when a minibus full of plump, middle-aged Argentinian businessmen arrived to pay homage to the old place, and were astonished, thrilled and scared when we invited them in for a game. They must have lunched well. Combined with their smooth-soled, glossy brogues, the game was ours for the taking – and we took it. I gave up counting once we were into double figures, but I'm proud to report, somewhat belatedly, a handsome England victory.
In 1966, the World Cup came to town. We were overwhelmed by this psychedelic circus and its uncontainable clamour. The last week of the summer term coincided with the first week of the tournament. On its first day, right after school, I crossed to the stadium on my own and spent two or three hours mesmerised by the transformation of the stadium concourse. The drab grey oval of blank tarmac had become an international bazaar of food and football merchandise. It was the year that the world cup mascot was invented. World Cup Willy, the English talisman, was unavoidable, but most of all, I remember the people. Mexican guys with sombreros and ponchos. Germans in Lederhosen, the French with jaunty berets. For years, I was convinced this must be their everyday garb.
On this opening evening, England were to play Uruguay. I saw people walk up to the stadium walls and just touch them, like devotees reaching the end of a long and painful pilgrimage. I felt compelled to do the same, even though I'd been there so many times before. As kick-off approached, the commotion inside increased. The noise was unbelievable. It wasn't just the volume. Something more. Chaos. I'd never heard anything so tumultuous and so frenzied. Some huge celebration was going on, a party, all happening on the other side of that wall. One that I wasn't invited to. Everyone else was there, but I was locked out. The moment has never truly left me. The immense roar of one hundred thousand people, enjoying something I couldn't see. So near, yet so far. That sense of missing out on something available to others has kept returning, throughout my life. If I ever feel the need to see a psychotherapist, she will silently cheer when I describe this moment, and jot "Eureka" in her Moleskine.
Touching the vibrating Wembley walls, wondering if it was me or the stadium that was trembling, as Bobby Moore led the lads out against Uruguay, was the closest I got to England and the 1966 World Cup. A few days later, school finished for the summer and I was hauled off to Ireland by my mother to watch my grandfather – her father — diminish and die. During that awful fortnight, stuck in a small cottage in County Mayo, on the far west coast of Ireland, without television or radio, I took no comfort from being in one of the most beautiful corners of these islands. While my poor mother wept and murmured her prayers and dabbed Grandad's forehead, all I could fret about was how Wembley and England were getting on without me.
Each morning I hurried along the cliffs into Newport, the local town. At Chambers the Newsagents, I'd buy an ice cream and scan the papers. It's how I learnt about England's 2-0s against Mexico and France, and the notorious Argentina quarter-final. The victory in the semi against Portugal finally created a wave big enough to reach up the hill to our isolated cottage. It hit me before breakfast, as I sat outside. The news came from a neighbouring farmer, driving his cattle down our lane to the milking shed. I was perched on a farm gate, and nearly fell off.
Just as real time events seemed certain to pass me by, step forward Uncle Francie. I'd  had suspicions that godfathers must be good for something, and in 1966 I learnt what this was. On the day of the final he appeared at the door and asked if I could help him with "a few errands". An hour later we were in a Westport pub, in a heaving upstairs room, part of a raucous crowd peering up at a small, flickering TV balanced on a shelf. I can't pretend to remember too much about the match except that like all Englishmen the world over, I distinctly saw Geoff Hurst's shot cross the goal line for England's third. The celebration this detonated was so great that the shelf shook, and the TV slid off and crashed to the ground, where it fizzed and crackled and died. We thought it was all over, and for us, it was then. It wasn't until the next day that I learnt that we'd added a fourth.
Winning the trophy was brilliant, yet I never quite got over the idea that I'd missed out on England's triumph. Worse was the knowledge that all these other strangers had somehow gatecrashed my special private playground. It was like not being invited to your own birthday party. I must have half-sulked for more than a year, but eventually hit on the idea of writing to Alf Ramsey, the England manager, to make my feelings known.
Earlier this year, while sifting through an old suitcase filled with juvenile debris, I came across Ramsey's handwritten reply, on FA notepaper. It's dated 20th June 1968.
Dear Andrew,

Many thanks for your letter. It was very kind of you to write, and greatly appreciated.

I am rather flattered that you chose to write to me, at the same time I am pleased that you have seen the England team play and will pass on your congratulations to them on their success.

When the final whistle went in the World Cup, I was both relieved and delighted, the players had played marvellously and fully deserved the title of World Champions. For myself I was happy that everyone seemed to share in England's victory.

Bobby Charlton now holds the goal scoring record for England and has 46 goals to his credit.

I have enclosed an autograph sheet of England players which I hope you will find useful.

Yours sincerely,

Alf Ramsey
Much has been written about Ramsey and his remoteness; his public image is that of a stiff and rather pompous man who wouldn't suffer fools. He was as far from a knee-sliding Mourinho type, or a touchline-raging, tomato-faced Big Sam, as a man could be. And yet his thoughtful letter, to an invisible and unknown ten-year-old suburban kid, reveals a  compassionate and decent streak that should be recognised.
Ramsey's warmth wasn't a total secret. In his admirable 2006 biography, Sir Alf, Leo McKinstry describes his ascetic office at the FA as a "small, bare-walled room without a single cup, souvenir or photograph." This may fit the usual chilly Ramsey image, but McKinstry then quotes Margaret Fulljames, Ramsey's personal secretary at the FA:
"He was brilliant to work for, absolutely brilliant. He was lovely. I cannot tell you how nice he was…. He answered every single piece of correspondence, unlike dear old Joe Mercer, who came in afterwards and would just glance at some of them and say, 'Oh, bin those.'"
Ramsey would often dictate his letters, so I was fortunate to have had such a personal and kind response. Here we had the boss of the world champions, confiding in a young child to describe his emotions as the final whistle went in the world cup final. In the blink of an eye, everything changed. Suddenly, I was Alf Ramsey's personal mate, and the pain of all those missed matches vanished.
With my Wembley credentials, and the fact that I saw nearly every game at the stadium from 1965 to the end of the seventies (without paying a penny) it remains a mild regret that I missed out on its greatest moment. What I do have is Alf's letter and that lingering sense of mild paranoia. They will have to do.
Last time I was in London I drove along the North Circular, and spotted the new Wembley off to my left. It's doubtless a more comfortable, more efficient venue, offering a richer 'customer experience' than its earlier version. But as I glanced over, forgive me my shamelessly melancholic pang, as I wondered what the hell the local kids do for entertainment these days. I'm sure their smart phones and Nintendos offer plenty of fun, but no thanks. I'll stick with the joy of thumping a football into the corner of an empty Wembley net, while a hundred thousand invisible faces scream their appreciation.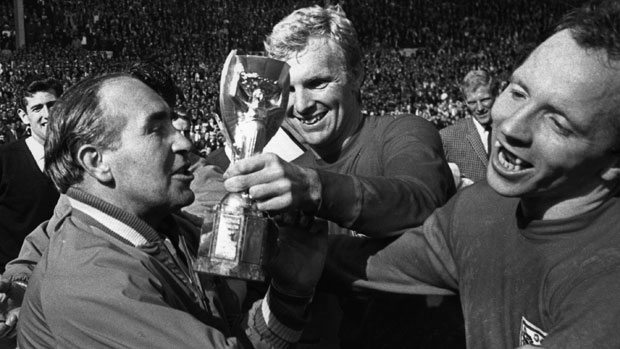 You can't beat a good run. From my 2009 race report on the Maidenhead 10 miler:
The main excitement occurred when we were being directed from the main road onto the rural path through the fields of rapeseed and broccoli. Guess who the marshal was? Yes, I'm convinced it was Theresa May, togged up in smart yellow plastic. As I followed her instructions, I wondered…  what sort of metaphor was this? To be herded from the long straight road onto the bumpy farm track by a leading politician…
Finally, seven years later, as Theresa May becomes the new prime minister I know what sort of metaphor it was. Her task is to marshal us along the bumpy farm track of Brexit. The metaphor breaks down if we liken our EU membership to a "long straight road" but let's not be too literal.
I'm glad it's Theresa May, and not just because her victory won me £400 at William Hill, to add to the £1,750 they had to cough up after the referendum result. As many commentators have noted, she appears to own the safest pair of hands among the group of coulda-beens, and that's the quality we need most at the moment.
I want to say, "Let's give her a chance" but I doubt this will happen. The curse of party politics sends us into different corrals, and these compartments are now further split into Remainers and Leavers, or Brexiteers. On the bright side, maybe it will break down a few barriers. Is it such a bad thing if Labour EU enthusiasts are now finding common cause with the IMF, LibDems and Tory Remainers? And I like the idea of Tory Eurosceptics from the shires chummily swapping squid and walnut wraps for jam sandwiches with revolutionary socialists on the long march to freedom.
I remain glumly loyal to the Guardian, having impulsively signed up for the 50-year deal back in the mid-seventies. It's no surprise that the Guardian is dutifully doing all it can to interpret May's elevation as a dark day for the nation, but you can sense that their hearts aren't in it. Until recently, they were trembling at the nightmare possibility of Boris Johnson occupying the big seat. Anyone but him! When he was shunted out of contention, Michael Gove became the bogeyman. Anyone but him! Then he was rejected by the party and Andrea Leadsom detonated a ton of explosive anxiety. Anyone but her!
There should be widespread jubilation at Guardian Towers, and elsewhere, that Cameron, Osborne, Boris and Gove have been drummed out, especially as the new regime is offering trebles all round for the traditionally neglected. You sense that if this deal had been offered two weeks ago, to have these guys skittled out of the headlines in exchange for Theresa May at Number Ten, they'd have jumped at it. But the dread of Johnson and Gove running the show is now long forgotten.
I wrote that last paragraph before the surprising news arrived that Boris is to be the new Foreign Secretary, and it seems only fair to leave it in. What first seemed like a puzzling decision, now, on reflection, looks like quite a clever manoeuvre. One of the gripes of the Remainers is that "the people who got us into this mess have all run away". This was never a fair comment. None of them ran away. Johnson was eagerly standing for the top job until his messy assassination at the hands of Gove, who promptly stepped up to take his place. As Gove was pushed aside, another prominent Brexiteer, Andrea Leadsom, was there to take his place. It was like that scene from Jason and the Argonauts with the skeletons who won't die.
By installing leading Leavers Johnson, David Davis and Liam Fox in the three frontline Brexit positions, Theresa May has done what people apparently wanted – to have these guys take full responsibility to deliver on what they promised. Smart move.
Some cynics have observed that being Foreign Secretary ensures Boris Johnson will be out of the country most of the time, but the real benefit for May is the likelihood that the impatient "let's get on with it" troublemakers on the Tory backbenches will be muted by having their key men beating the path to the Promised Land. LBJ's comment on Hoover, that "I'd rather have him inside the tent pissing out, than outside pissing in" comes to mind.
As long as Boris keeps his serious hat on — the one he wore post-referendum — I'm confident he'll do a decent job. In any case, with the trade talks and hard negotiations being managed by the two other members of this Brexit triumvirate, the Foreign Secretary role has been downgraded to a sort of PR position, which Johnson is more suited to than his critics claim. Part-American, part-Turkish, part-English, part-buffoon, part-tycoon, part-everyman, he is more popular and well-known internationally than his critics would have us believe.
I'd better post this quickly, before it all changes again. The 63 episodes of Breaking Bad took 5.5 years to watch in real time, but I consumed the entire box set in less than a month. That's what the last 21 days have felt like. We've just watched 5.5 years of politics in three weeks, and I feel like I did after the final episode of Breaking Bad. Exhilarated and entertained, but exhausted, and keen to get on with normal life again.
Somehow, I don't think this will happen just yet though I'm much happier and more reassured now, with Theresa May at Number Ten, than I might have done with any other realistic scenario — including the option of a successful Remain vote, leaving Cameron and Osborne in place. It's a gamble to be sure, but as William Hill will tell you, I'm on a good run.
I've voted in favour of the UK leaving the European Union. I don't expect this post to persuade any waverers, but for the record, here is my thinking, and some of the reasons for my decision.
I love Europe, and strongly identify with it. I live and work in mainland Europe; I spend much of my free time travelling round it, enjoying the history and culture of its different nations and cities, the natural beauty of its countryside, and the infinite variety of its cuisine and its wines.
But just because I love the continent, doesn't mean that I must love the EU, the artificial and quite chaotically undemocratic behemoth that controls much of it. The overbearing political, economic and social vision was conceived, and continues to be developed by, people we don't know, didn't elect, and cannot influence. The appeal to remain and "reform from within" is hopeless and desperate. It's our failure to make a dent in EU policy that has caused such a shrivelling in support for it.
So let's get that clearly on the table – that disliking the EU is not the same as disliking Europe and the countries within. They are totally separate.
I don't understand the trade argument. I see no reason why the UK can't continue to import wine from France, Italy and Spain, and cars from Germany. Will the producers of these fine commodities really want to increase their prices to us? And why would the EU nations want to pay more for their Scotch, oil and pharma products from the UK? In any case, the market is already rigged. It's almost impossible to find decent British sausages and cheeses in France or anywhere else in mainland Europe, presumably a result of effective lobbying by certain vested interests. There are more than 30,000 professional commercial lobbyists in Brussels and Strasbourg, and they wouldn't be there if they weren't doing their jobs well enough.
Much is made of the EU being a club, and social media is full of tortured metaphors playing on this idea. We're a bunch of lads wanting to leave at midnight to find somewhere better, but realising nowhere else is open, we can't get back in. Or it's some genteel gentleman's club, and we are the embarrassingly unruly members suddenly refusing to wear the right bow-tie.
But the EU in 2016 is not anything I'd recognise as a club, or not one that I would want to join. Back in 1973, it was a different story. The proposal was to team up with five major European economies — Germany, France, Italy, Belgium and the Netherlands – plus Luxembourg, to form a 'Common Market'. With roughly the same GDP levels and political outlook, the European Community, as we were benignly called, would be a band of high-fiving brothers promising little more than no trade barriers in a pre-globalisation world of high tariffs. Into the bargain, we could motor round each other's manors and be waved across borders by smiling policemen. Most people could have lived with that arrangement indefinitely, but sadly, all that remains of that distant dream is the crunch of broken glass beneath our regulation issue, one-size only, EU prison boots.
What happened to our little club? Well, what happened to our little club was that the committee got ideas above itself, and decided to reinvent itself as a government, and one remote from its members. We've had a succession of far-reaching treaties that we've not even been allowed to vote through. They have taken the original Treaty of Rome's note about "ever closer union" and interpreted that as an invitation to create a legally binding federation of quasi-independent states under the supervision of the unelected EU Commission.
So we have the creation of the Eurozone / single currency, the supremacy of the European courts, the legislative superiority of the European Parliament (itself little more than a rubber stamp for the Commission), the regulatory tentacles that spread into every corner of our national lives, and soon, we are told, the joint European military force, as just some examples of how the original loose arrangement of homogeneous NW European nations has become a grotesquely corrupt, anti-democratic and over-powerful entity. And that original club of six (or nine when we joined)? We have instead a wild expansion to 28 countries, with several more waiting impatiently in the wings. And who can blame these economic tiddlers for wanting to join up and take advantage of the benefits provided by the more successful countries?
If this is a club, it is not the club that we joined back in the seventies. I prefer to think of the EU as that other sort of club – a cudgel that is beating the face of the common man into a bloody pulp. I ask this simple question: if we were thinking of joining the European Union for the first time NOW, would we do so? Would we hell!
What isn't discussed much is the growing anti-EU sentiment around the rest of Europe. Advocates of a Remain vote seem to think that we are somehow disgracing ourselves; making a fool of ourselves in public; being typically boorish Brits. But UK Leavers are simply reflecting a wider malaise found across Europe. The French exhibit even less support than we do for the EU. A recent poll had only 38% of the French approving of EU membership. Nearly all major members struggle to get above 50% approval. I have work colleagues who tell me that they hope for a Brexit vote in the hope that it will increase pressure on their governments to hold their own referendum.
The reality is that the EU is a terrible failure but our leaders and other vested interests are incapable of admitting it. We are, by some distance, the least healthy economic zone on the planet (apart from Antarctica, apparently). We would be better off doing what normal countries do: happily trading with each other in open competition with everyone else, and having all sorts of mutually beneficial agreements on, for instance, environmental issues, anti-terrorism / serious crime intelligence sharing, accords on aviation, reciprocal mobile phone charges, and so on. We don't need to erect some massive supranational political, fiscal and legal institution to administer them. Naturally enough the EU sets its own pay scales and benefits for its tens of thousands of very generously rewarded employees. Their principal task seems to be self-preservation at all costs, especially as those costs will be borne by others.
Why can't we concede that the EU is a flop? It seems to me that the Remain side have persuaded many, particularly the young, that wanting to exist outside the EU, in the way that around 150 other nations manage to do, mostly very successfully, is an unnatural desire. That to leave the EU and join the rest of the world is somehow isolationist, when it is precisely the opposite: it is internationalist. It's a move that rejects the political navel-gazing insularity of the EU and opens us up to the world. So I say this: instead of remaining with the gang of 27, let's rediscover the wider and warmer embrace of the 150+ club. There are more of them, so you're more likely to find someone you fancy, and they'll hug you for free, unlike the garlicky chaps across the Channel who insist on you opening your wallet first.
The young have been persuaded that to vote to remain in the EU is like voting to Make Love Not War. It's a sentimental and deeply cynical tactic. "Why can't we all just get along?" Are our major economic and political institutions really such softies? You decide.
I regard it as a dishonest argument, in the same way that wanting to adopt the global standard approach to immigration, namely employing some sort of pre-set criteria to help determine eligibility, is presented as "racist and xenophobic". It's equally false. Were that the case, almost every nation on the planet would have to be described in those terms. It's common practice and common sense to say: let's have immigration for sure, but on our own terms, and in alignment with planned expansion in public services and housing provision.
What will the result be? I suspect we have enough collective national idiocy to vote Remain by a narrow margin, and spend the next few chaotic years bitterly wishing we had taken the chance to escape while we had it. But we are likely to be inside the tower as it collapses, instead of being the horrified spectator outside, watching so many friends turn to dust.
Finally, I keep seeing the desperate argument that asks: do you really want a Brexit that would produce a government formed from the likes of Boris and Gove, with Lord Farage of Dover in the background? Well firstly, I'm confident that Boris Johnson will not be the next leader of the Tories. My tip is Theresa May who seems to have played a suspiciously clever game during this campaign by managing to straddle both sides of the argument at once. She would present herself as the unity candidate, and with some credibility.
More important, this is not about personalities but principles. It's not a Big Brother eviction. And even if it were, I can't see that Messrs Cameron, Osborne, Blair, Miliband, Clegg, Mandelson, et al, have much more to commend them than the other lot. Let's be honest. If we are thrown out of the club, who would you rather be out on the town with, looking for a late-night lock-in? Boris and Nigel? Or Osborne and Clegg?
I rest my case.
Someone I admired early in my plodding career was Julie Welch, whose resignedly matter-of-fact tale of the London Marathon, 26.2, I found strangely inspiring. Her piece on the Serpies website still brings a distant sheen to the old eyeballs, ten years after I last read it. The lachrymosity is part nostalgia, part melancholy, part euphoria, and part Chianti.
Her post-running life has been somewhat pedestrian: she became a long distance walker. Some ex-runners crank up the heart rate with cycling, or slope off to the piste. Others, unable to cope with the indignity of retirement, retreat to the potting shed with a half bottle of vodka concealed inside their Daily Express.
Me? As mentioned in my last, somewhat distant post, I bought a rowing machine — and even used it for a while. Then came a throbbing ankle, a rattling knee, and an insatiable curiosity to learn how the old flame of fine Tuscan wine had been getting on without me. It didn't take long to get our knickers off again. We consumed each other across the summer and through the autumn, until I got fed up again and negotiated a bleak midwinter ceasefire.
The timing, just after Christmas, wasn't ideal. My 1,000 kilometre drive back from London had a tantalising soundtrack — the comforting clink of a dozen corking Aussie wines. Included were six Domaine A Cabernets (2000 vintage), bought seven or eight years earlier, and kept in storage. Shortly after getting these beauts home, the rapprochement became just too cordial again — an irony it's hard to out-think.
In March, the fog lifted from the lake and the snow began to melt, exposing another desire to get exercising without these self-inflicted complications. It's been a good couple of months; so good that I appear to have pledged a trip to Almeria in 2017 for the Medio Maraton weekend. It may be flapping slightly in the weedy breeze of apathy, but the manifesto is still there, nailed to the cathedral door.
The 21 kms of the Almeria Half stretch further than my reach these days, and I'm struggling to even see the 9K start line, let alone the finish. These trusty old running goggles with their deep rose tint are still in service, but worn at an increasingly jaunty angle.
So.
Erg.
Yes. Erg. This is a new word for me, and one with a satisfyingly quasi-onomatoepic quality, reflecting the sound I made, internally at least, when it appeared on my doorstep: the point at which I realised there was no going back.
For a three-letter word it packs quite a complicated linguistic punch, but I'll stick with the job in hand. To the red-faced, bulging-eyeballed cognoscenti, an erg is an indoor rowing machine, and I now own one. Here's why.
My London Marathon attempt fizzled out in a puddle of sloth, pessimisim and demotivation that grew with my list of nostalgic injuries: calf muscles, whiney left knee, back pain. It was the last of those — the lower-back twinges — that frightened me off. I can live with sore calf muscles, but the fear of re-living the pain of that post-Berlin herniated disk was enough.
After the brief initial sense of relief, and the fun of recreating abandoned high-calorie friendships, I settled in for a winter of discontent and deflation. London in April 2015 would have been the ideal way to bow out of distance plodding, but it wasn't going to happen.
It's given me a strange few months, bouncing between conflicting sensations of liberation and claustrophobia – made exponentially more complex by realising that captivity can be liberating while sudden liberation can, equally, be a trap. Once or twice I thought I might be veering nutswards, but I've dismissed that intriguing possibility, and instead, rightly or not, decided that having no plodding destination is the root of my slump.
Nothing is quite as simple as this, of course, but I'm sure that no running is part of the problem, and is therefore a part of the solution.
Except, instead of running, I'm rowing.
More later.
The previous entry was a circuitous way of reporting a little enforced downtime. One lives and learns, as last week's painful, swollen ankle could attest. The lesson? That high-speed IKEA shopping and MBT footwear are not perfect partners.
A less specific refresher lesson in imperfect pairings was the one featuring increasing age and injuries. My period of pre-training training is an acknowledgment that I'd at least thought about this one, though I suppose I'll now have to think about it some more. This time I was let off with a warning: the damage seems to have repaired itself. And I have the consolation of a length of MDF and some kitchen implements to admire briefly before their inevitable archiving.
In the intervening period I didn't do much beyond a spot of light local walking, once the swelling had receded. Instead of athletic endeavour, I took the opportunity to grab a long weekend in Blighty, the highlight of which was a visit to Lewes, the celebrated manor of RC's very own running messiah – the revered @sweder — to comfort myself with the knowledge that other people have far more impressive injuries than me.
The ostensible purpose of the trip was a Moyleman update, but this somehow dissolved into a sort of watermark in the distant background of the real-life menu. The afternoon's preliminary bonne bouche was a graphic update on the knee injury, before moving onto the starter: a most enjoyable couple of hours in the Limetree, a restaurant whose beautifully executed dishes belie its modest appearance and ascetic furnishings. I mentioned to my wife that the rough-and-ready tables and chairs could do with a new lick of paint and was advised that the mottled effect I was complaining about is likely to have taken a team of designers and artisans several days to achieve.
The day's main course was a visit to the legendary Dripping Pan, home of Lewes F.C., though on this occasion the stage was reserved for Lewes Ladies vs Plymouth. I'd tagged along with a certain reluctance as my only experience of women's football, several years ago, had been akin to watching a pack of kids chasing the ball around the pitch and failing to connect foot with ball to any obvious effect. 
Something has changed, though I'm not sure if it's the quality of the play or my willingness to attack a cemented prejudice. Whatever it was, I came away with a greater appreciation for the skill, endeavour and passion I'd witnessed. We spent a while in the new beach-hut hospitality boxes before I took up a position behind the goal, marvelling at (and being slightly scared by) the stream-of-consciousness 'advice' being dispensed by the Lewes goalie to her team mates, whose efforts were evidently unable to quite match her high demands. I then made my way round to the grandstand to witness the versatile Sweder hard at work on Twitter commentary duty, gleefully reporting the local side's 2-0 victory. 
It took a while to get away, as local custom meant I had to be introduced to every member of the footballing congregation. Well, all bar the one I had most interest in. As he stood surveying the emptying pitch, like a triumphant William the Conqueror peering across the South Downs on that victorious afternoon, 948 years earlier, Sweder pointed to a man munching a sandwich on the far terrace. "And that chap over there… see 'im? ….he's the bloke who does the voiceovers on Come Dine With Me…"
Dessert was served back at chez Sweder, where a lesser footballing spectacle featuring Sunderland and Manchester United was playing out on Ash's cinematic TV, to the evident fascination of the household's new kitten — the name of which is still being intensively negotiated. Being a dead ringer for Batman, or Batgirl, I wasn't sure why there should be any argument. Cassandra [Cain], surely?. (Pictures to follow, of course, as posting kitten snaps appears to be what the web was invented for.)
As with any weekend trip outside my usual environment, I returned reunited with the couple of pounds I thought I'd managed to discard over the preceding week or so. Now, a few days on, I've possibly re-dispensed with the guilty kilo, though this operation is never as easy or as pleasant as the one deployed to acquire it.
Next time, I will try to stray into running.
Let me apologise in advance to Antonio.
Here's a question you probably won't be able to answer: 'Any other JAM fans out there?"
Ambiguous on a good day, but the capitals add another dimension of uncertainty. If I say that I'm listening to an MP3 called JAM69, you take another step into the darkness, because of the long-defunct Hersham-based, hairless, raucous beat combo of a similar name. In fact, the audio is BBC's Just A Minute, though with arch naughty boy Kenneth Williams in the class of '69,  hardly more refined than the yearnings of dissatisfaction produced by the punky skin'eads of Sham 69.
Anyway, I got thinking about Just A Minute because in a recent episode, the subject was roller coaster, and someone stated that they hated roller coasters, not for the expected reasons for hating roller coasters, but because their existence had bequeathed an awful cliché to the language, robotically reached for by anyone wanting to express a measure of short term variability in their fortunes.
And so I won't describe the last week or so as being in any way similar to those objects previously mentioned. But in less discriminating social circles it would have been a handy metaphor, as the previous seven days had been characterised by features normally likened to the movement of said fairground ride in which ups and downs are experienced in rapid succession. A little while back I was bursting with positive vibes but then Saturday happened which saw me dash off to IKEA to buy a shelf and some kitchen tongs plus an implement for removing fish from frying pans, though only the first of those three items had been on my shopping list, but as it was that particular point in the week it coincided with the start of the new Premier League season, meaning I was in a rush, not that this should have mattered except that I decided to wear my new MBTs, which of course have somewhat silly convex soles designed to stretch the calves a bit and generally separate the contents of the wallet from the foolhardy, a community of which I am a leading light, but back to that large Swedish store, along whose endless, maze like aisles I was tottering with increasing urgency, then panic, worried I'd not be back in time for the beginning of QPR's latest festival of relegation, stopping here and there to collect a long, flat, white piece of MDF and some cuisine utensils, details of which have been already provided, but I did, managing to get past the cashier and into my car and home with ten whole minutes of peace before the match began and so I should have felt relieved and pleased but next morning I woke with a swollen ankle and a pain throbbing through that joint but as I lay in bed considering the pain both in my lower limb and in my recollection of the sporting event I'd witnessed, gloom weighed heavy like a second duvet until I thought, but wait, I have a novel aid or two for cooking with and hang on, what about the egg-decapitation device I purchased in Baden… Wurttemberg not a fortnight past and still in its packaging: a thought that cheered me as I hobbled down the stairs, determined to evaluate the item BZZZZT!!!…we've had item before…. Nooooo, we had items plural…. Yes! He's right, and so…. PHEEEEEEP!!! Hurrah!
Let me apologise retrospectively to Antonio — and heck, everyone else.
I bought a new gadget recently to remove the top from a boiled egg. The packaging urged me to believe that at last, I could say goodbye forever to those ragged-edged, egg fracture blues. How I made it this far in life without owning such a device, or even knowing about it, is a mystery.
Late on Sunday morning, still smarting from the previous day's IKEA 5K, I limped into the kitchen, keen to give this new lifestyle aid a rigorous workout. Two eggs were removed from the fridge and placed on the worktop, where their temperature would rise to a level at which they wouldn't crack in a pan of boiling water. As I gazed at them, I wondered what this temperature might be, and more crucially, how I would know when it was reached.
You can't beat an egg. A few years ago, we, the world, entered a dark period, when eggs were denounced, McCarthy-style, as the food of the devil. The salmonella scare meant we were sure to die if we even looked at one, and even if, by some miracle, we survived long enough to eat one of these time bombs, our fate was sealed by the cholesterol and toxic fats within, deemed to be a one-way ticket to the cardiac ward.
But hang on. A bit later, the same experts must have noticed a decimal point stuck to the sole of someone's shoe. Once restored to its rightful place on the back of the fag packet they'd used for the original calculations, eggs were reclassified as an ambrosia of unparalleled nutritional splendour. If we didn't devour them at every opportunity we would have only ourselves to blame for missing out on the Queen's telegram.
I buy mine from one of the farms I pass on the way home from work. I remember writing about my commute previously, when I first arrived, and was travelling to work by train. I had a fair old gush about the place then, and I feel no different now, though I haven't quite solved the problem of how to sound delighted with my environment without sounding delighted with myself. In that previous post, I see that I referred to another, fondly remembered daily work journey, from Huddersfield to South Manchester. The section through rural West Yorkshire — Honley, Holmfirth, Holme Moss — found fleeting fame recently on Day 2 of the Tour de France. What a journey to work that was, with the road snaking onwards through the northern Peak District, through Glossop and into Cheshire. For an inveterate townie, the chance to stop off at a lofty lay-by en route to the office, and gaze down across some of the greatest open countryside in England, very nearly made that ghastly job worthwhile. The old cliché about it being better to travel than to arrive, was never more true.
The current Swiss commute is much shorter, just 15 minutes or so, regardless of whether I take the motorway or the back route. Both have occasional delays but the rustic option, where I'm forced to tarry only if I get stuck behind a tractor or a farmer driving some cows up the lane, is a more creative environment in which to come up with an excuse for being late. But enforced dawdling is rare. It's mostly a pleasant agricultural meander past the chalet-shaped wooden farmhouses and old barns filled with logs for the winter and trekking tracks marked with their inviting, yellow Wanderweg signposts.
Attached to the gates of most farms are boards to advertise newly harvested seasonal grub. We've been through the inexplicably frenetic Spargel season (asparagus) and are now deep into the berry period. Blueberries, raspberries, blackberries, strawberries and cherries are everywhere. Summer muesli is never complete without a big mixed handful of these local fruits.
The place I usually stop at has clucking hens strutting round the door of the little shop, reassuring me that the eggs will be fresh. The Swiss are not welded to the idea of counting in dozens and half dozens. As in the supermarkets, the two containers on offer here are 10s and 4s. I fill a 10 with the largest eggs I can find on the stack – preferably brown and sort of heavy. While I'm there I'll see what else is on offer. Currently berries, a few varieties of lettuce, apples and pears, spring onions, carrots and spuds. Occasionally kale and chard and broccoli. Tomatoes and mushrooms appeared last week. In the fridge, milk and yogurt from the farm and smoked bacon from a neighbour.  I weigh my produce, listing it on a paper slip which goes into the honesty box along with my money.
Back at the ranch – the metaphorical one — I'm still staring at my eggs, wondering how much crackability remains in them. The problem threatens to dominate my thinking for some time, so I decide on a new plan. My boiled egg gadget would have to wait for its 15 minutes of fame. Instead, I'll go for an omelette.
As I root around for the mushrooms, I notice some mysterious foliage poking through the salad drawer. What's this? Ah yes, the remainder of the Swiss chard I picked up the other day. I used to neglect this vegetable back home, but here I eat it quite a lot, probably because it has the word Swiss in its name. Interestingly though, while we call it Swiss chard in the UK the Swiss call it Krautstiel and the Germans Mangold.
Krautstiel is two meals in one, like fish and chips. The rich, dark green leaf can be wilted like spinach for stir fries and side dishes while the rigid white stems are chopped up and roasted or fried in oil. So that's what I'll do. I'll have a mushroom and Swiss chard stem omelette. The three big stalks are diced and tossed into the pan with a little oil and seasoning and, dammit, a big red onion I just stumbled over. It will take a while for these to soften enough for my omelette so what the heck – I may as well add some thinly sliced carrot, put the lid on the pan and sit on the balcony with my coffee and iPad.
Time passes. It's only when I decide on a second cup of coffee that I remember the pan. Nothing much to worry about, except that the contents are becoming a bit dry, so I chop up a stray red pepper and throw it in along with a couple of tiny, vicious red chillies. To add a little edge I splash in some red wine vinegar and turn the heat up to burn it off. It's now getting sort of porridge-like, which wasn't the idea at all. But who cares? Soon it will all be concealed inside an omelette and no one need ever know. To make it a bit more glutinous we'll add a generous squirt of tomato puree. And where are those mushrooms? Phew. Nearly forgot them. In they go, along with the chard leaves to give it some texture and a tomato or two for colour.
I drink my second coffee and consider my options. Fusilli or spaghetti? Fusilli, I think. Fifteen minutes later, I'm back in the kitchen, ladling my unctuous veggie-napolitana sauce over the Fusilli and grating some Parmesan over it.
Half an hour later, as I'm clearing the debris from the worktop, still transmitting compliments to my inner chef for such a splendid meal, I move the empty pasta packet and spot two eggs sitting there, looking all expectant. Ah yes. Ooops.
The boiled egg that became a big bowl of pasta and sauce.
And this is what my life is like, every bloody day.
Every. Bloody. Day.
Despite the words of his Bobness, don't pity this poor immigrant — even if I do trample through the mud here and there.
Any discombobulation I've felt since arriving, nearly four years ago, has largely evaporated — if it existed at all — but it's a subject I reflect on from time to time. The disorientation of the immigrant is built with big, obvious blocks: new job, social circle, language. Then there's the currency and driving on the wrong side of the road and that lake outside the  window. But the small things make an impact too, like being trusted to get on trains and buses without having your ticket checked, and guiltily noticing that your Swiss colleagues clean their teeth after lunch.
Most of the differences are quaint, at worst, but one or two are nothing less than barbaric cultural outrages. For instance, apart from Zweifel's magnificent mustard crisps, in Switzerland you are hard-pressed to find these delicacies in flavours that are not plain or paprika. (Paprika crisps? How can this be?)
Another oddity is public holidays, which are so deeply embedded in one's culture that a change of scene, with the old familiar dates being swapped for someone else's, seems genuinely weird and unsettling. Mind you, a double helping of enforced time off in August is not something to place on the negative side of the migration balance sheet. Even better when the Kanton you work in is on holiday but the one you live in is not, meaning you can stroll the streets of your town without a care in the world, munching mustard crisps, while your scowling neighbours slink off to work.
Today is one of those days, and I find myself  in the magnificent position of having no deeds to do, no promises to keep. Well, apart from one pretty massive one, namely to dispatch, very belatedly, my annual tax return. Peering through my glass-half-full at the dark grey sky, I'm glad of the shove it offers to get me out of the apartment on such a damp and dreary day.
And so, late in the afternoon, with just 20 minutes or so before the post office shuts, I put on my plodding togs and leave. The rain starts up again as soon as I'm round the corner, giving my downhill step a helpful additional spring.
The lady in the post office looks aghast at the huge envelope I've chosen for my few documents. I try explaining it was the only one I had, and she tries explaining it will cost me two extra francs for being over-sized (the envelope, that is, not me). She then raises two further things — an eyebrow and a roll of sellotape. Ah, good thinking. I must have used at least two francs worth of the stuff to origami the voluminous envelope into the lower price bracket, which doubles my satisfaction.
First task over, I'm off down the steps to the lakeside path, and away. By now it's raining heavily, but it doesn't matter. I brandish the runner's climatic indifference to any passing plasticated person, and cheerfully splosh onwards through the path puddles with the choppy grey lake to my left. Past the posh restaurant that someone said Roger Federer goes to; past the Meilen ferry jetty; past the water polo place through the doors of which, terrible screams can sometimes be heard on winter nights; past the neat little grassy spots with their damp empty benches with dead people's names on. Past all that until I reach the crossing that takes me over the railway tracks near the bottom of the steep hill that I'm going to have to become friendly with — despite our previous difficulties.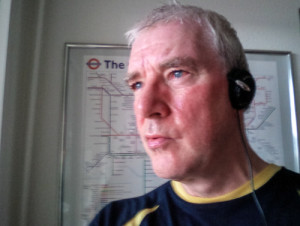 So far, this has been a simple 2:1 run-walk. More of a fat-burning workout than a run. Can I continue it up the hill? The two minutes of near-vertical 'running' are painful, and the minute of walk-totter recovery makes no impression. A few seconds into the second attempted run, I know the game's up, and I have to walk again — but it's all okay. It's one of the privileges of pre-training training. Whatever I may call it, all I'm really doing here is research. I'm recording the baselines and starting a log from which to move when the serious stuff starts. Or the less unserious stuff. I'm building something to offer protection, I tell myself, not testing it to destruction.
The total outing, not counting my discussion with the lady in the post office, was 51 minutes. Good enough. Back in my apartment, out of the storm, I can feel that pleasing post-plod glow begin to take hold. Peering out over the lake, waiting for the sweat to subside before climbing into the shower, I reflect that whatever the country or the environment you run in, this is one sensation that never seems to change.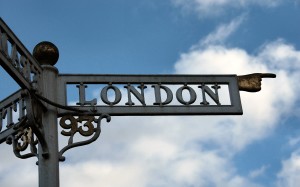 It's been a while, but let's lift the latch and see what blows in.
It's good to be sweating and feeling the heart-rate soar once again. I experienced this at the weekend, when studying my bank statement and working out how much I was paying for the gym that I rarely visit. And so, today, a rather ferocious lunchtime session — my first in a long while. In terms of time, I couldn't afford more than 25 minutes on the cross-trainer and 25 on the treadmill, but it's a start.
Nothing else resembling a run has occurred since the Berlin adventure last September — 317 days ago. It's time to start thinking about the next, and almost certainly the last, marathon – London 2015. I know precisely what you're thinking: that 26 April 2015 is still 258 days away. Well, you would be wrong. It's only 257. (No leap year, suckers.)
We tend to believe, but ignore, best practices in most things – until the hammer of disaster arrives to bang the lesson home. I knew all the advice about good marathon training practices, but was content to ignore it, on the grounds that I was clearly an exception to the norm. Turns out that I wasn't. Or not in this respect, anyway.
Through the several horizontal weeks that followed the post-Berlin herniated disc, I took a few decisions. One was that I couldn't possibly pass up my guaranteed place in the 2015 London Marathon. This was my reward for five consecutive ballot failures. The rule no longer exists, but the organisers did the decent thing and agreed to honour the arrangement for those who'd already donated two or more purgatorial years to the cause. In my case, almost seven years if I include the deferred year and the nine months separating the original entry from the first race. After such a period, the length of which seems designed to encourage the desperate to die or to seek some alternative addiction, I was determined to show up — if only to annoy them.
The second horizontal decision was that I would do it properly next time. Apart from last year, I say this before every marathon: "I'm going to do it properly, and this time I mean it. Core strength and no missed runs." But fine words butter no push-ups. History shows that I've never done it properly. This time, however, is different. This time I'm going to do it properly, and this time I mean it. Core strength and no missed runs.
Which is where those 257 days come in. The standard Higdonian 18-week schedule is less than half that, at 126. But I've only to recall two anguished voices to give me the motivation I need. One is my own, transmitted from a variety of padded tables around Lake Zurich last October/November, as the dutiful teutonic fingers got stuck into my lower back. The other belongs to my wife, who continues to protest that she isn't going to wait on me hand and foot again if it all goes wrong. This was actually one of the few consolations during last year's troubles, but probably not worth the painful admission.
As always, step one on this journey of a thousand miles involves a bit of corporeal decluttering. Being unable to get out of bed last October was a pretty decent excuse for revising my exercise schedule, but during the extended recuperation that followed, I became vigorously lazy. I even stopped walking to the pub, preferring to take the bus down the hill to my usual lakeside hangout – "just in case." My self-administered education in fine wine, full-fat cheeses and paprika crisps blossomed during the period, and I have the physique to prove that I graduated with distinction. Finally, at the end of May, when the baggiest tee-shirts in my wardrobe had shrunk into skin-tight versions, and even the effort of pulling on a pair of socks was producing a sheen of sweat on my forehead, I knew it was time to act.
Different people take different approaches, but for me, alcohol is the key to deblubberisation.  Without it, the desire for trashy food evaporates. Far from being a gloomy duty, I approached it with a sense of relief and excitement.
On the last day of May, a Saturday, we drove over to Basel to visit the fine Tinguely Museum, after which we met up with an ex-colleague for a final, merry evening of beer, vino and traditional Swiss food. It was also the weekend of the annual Basel choral contest, and throughout the meal, we were entertained by spontaneous bursts of heavenly song from rival groups of diners. Conceptually, it was similar to the phenomenon I first encountered in those oppressive Irish boozers along the Kilburn High Road in the mid-70s – an environment admirably reproduced in the early scenes of Withnail & I. As the evenings darkened and the Guinness flowed through the wobbly community, some red-faced fellow would, inevitably, and with insufficient warning, stagger to his hind legs and, using the table to support himself, begin to warble a mournful tribute to his homeland. The quality of these performances was always strikingly poor, by which I mean that the singer would strike you if you complained within earshot. Indeed, "earshot" is quite a suitable word to describe the likely result.
The  choral exuberance experienced in Basel on May 31 was more sonorous, and continued after the meal, when we wandered up through the hilly Altstadt to take in the views. At the top of this small and surprisingly charming city, a large bunch of teenagers were hanging out. Being Switzerland, this is not a cause for concern, and after courteously greeting the oldies as they passed, as kids tend to do in this country, they linked arms and began singing their hearts out once more. It was really quite wonderful, and a memorable way of clambering onto the wagon for a while.
That was 73 days ago, and I'm still rolling along with all wheels intact. I've dispensed with 8% of myself, or 19 pounds (no, you do the maths). I'm happy enough with this progress, but there's a long way to go. The figures in my new spreadsheet are startling. I should be aiming to shed a total of about 25% to get down to something like a roadworthy tonnage.
A smaller circumference and stronger core are prerequisites for a marathon training campaign, and I'm now finally at the level that I ordered myself to reach before venturing back into my plodding shoes. I'm taking a belt-and-braces approach. This isn't a reference to the challenge of holding up my shorts as my waist diminishes, but to the need for minimising the risk of further injury. The plan is to remain broadly faithful to the Chi Running method, but to wrap it in a Galloway run-walk programme for extra insulation. The various Gallowegian plans last 26 weeks, giving me 10 and a half weeks of dither time. But thumb twiddling and desktop finger drumming are not going to assist much, so I'm donating my body to medical research with a period of pre-training training.
This actually started some weeks ago, soon after the farm shop became my new hang out. Early on, I ventured into the hills for a strenuous hike, but very nearly came a cropper on a sun-scorched mountainside when the water ran out. So I scaled back to local outings of varying difficulty on the many gentler hills that surround me here. I've discovered plenty of new paths and possibilities, and with the blubber needle starting to point in the right direction at last, I reckon I'm about ready to get the running shoes on again.